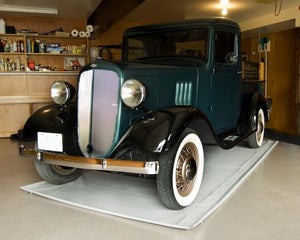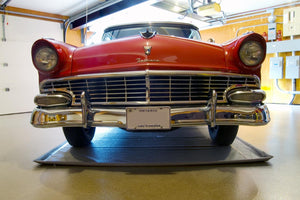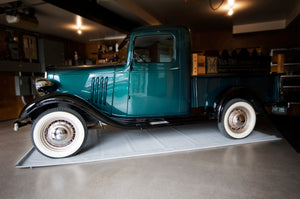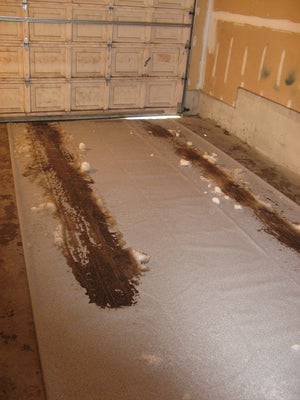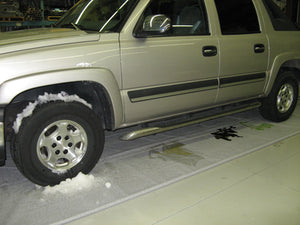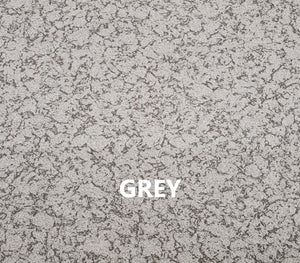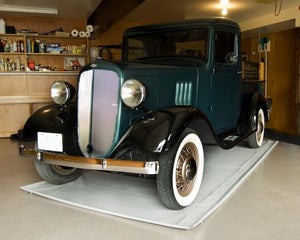 Car and Truck Mat
Keep that water, mud, and debris contained and off your garage floor! It's time you take that extra step to protect what you care for! It's time that you store your car or truck on a Kentain CarMat. See what others are talking about! Visit our testimonials webpage for feedback from our customers! We are the leader in garage floor mat durability and customer satisfaction! 
Standard Dimensions: 17' x 8' 
Features:
One Piece Construction

Easy Installation

Provides Moisture Barrier

Heavy Duty Re-enforced 50 mil PVC

Ultra Durable

Contains Liquids/Prevents Spills with 3-sided raised air berm

Slip Resistant

Prevents Concrete Deterioration

Hides Cracks & Stains

Prevents Flat Spots in Tires

Protects Against: Oil, Anti-freeze, Battery Acid, Salt, Slush and more.
Do you live in the Kitchener/Waterloo area?  email  us to arrange for the purchase and pick up of one of our Car and Truck Mats
All sales are processed in Canadian funds.